Understanding Your Navigation Systems Compatibility
To help you find what Navigation system you have we have created the following listings guide. From here you should be able to recognise the correct system for your vehicle.

Should you also not be able to see either your navigation system listed here, or your car model or vehicle year is it likely that you already have the most updated map installed. If this is so please contact us and we can keep you informed as soon as an update for your model is available.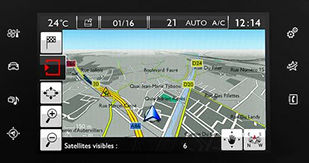 Touch Screen (SMEG+/SMEG+IV1)
The following elements identify this system:
- Similar front panel to WIP Nav, without the SD-Card logo or the SD-Card slot
- The map information is copied to internal memory (no removable SD-Card)
Select system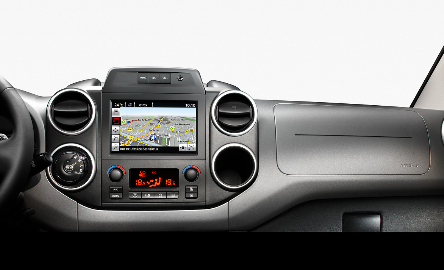 Touch Screen 7" with MirrorScreen (SMEG+IV2)
The following elements identify this system:
- Similar front panel to Touchscreen 7"
- The map is loaded using a USB

HOW DO I CHECK MY MAP VERSION?

- Touch "Navigation" button
- Touch this icon:



- On the Navigation Menu: touch "configure map"
- On the Maps tab: Choose your country
- Your map version will be displayed
For vehicles produced from 2015, in order to identify the audio/navigation system software version, follow the steps below:
- Press and hold (press maintained for 5 seconds) the "Configuration" button under the touch screen



- Select "System version"
View the software version displayed:
- If the software version is lower than 6.x (3.x ; 4.x; 5.x): select the system Touchscreen 7''
- If the software version is 6.x: select the system Touchscreen 7'' with MirrorScreen
Select system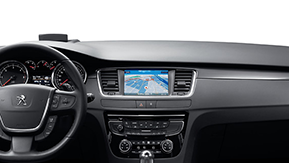 WIP Nav + / Connect Nav + (RT6)
The following elements identify this system:
- There is a control lever on the central column between the armrest and gear change lever
- There is no alphanumerical keypad on the dashboard
- The map information is copied to internal memory
Select system